About
Traditional Italian With A New Style!
Frank's Place Italian Restaurant opened on the east side of Danville's historic Courthouse Square in 1999. Frank Russo immigrated to the United States in 1972 and began working for his cousins in Pennsylvania making 'pies', New York style, hand tossed pizzas. In 1980, he began working for Frank Luca of Luca Pizza, opening and managing shops in malls across the midwest. Frank settled in Indianapolis and bought the Luca Pizza at Glendale Mall which he operated for 15 years until moving to Danville with his family.
Today, Michael and Rachel Russo operate the restaurant after taking it over in 2017 from Michael's parents Frank and Brigette. Their menu and customer base has remained constant over the past 20 years and they strive to accommodate special tastes and requests. Frank's has plenty of seating in its beautiful restaurant. Reservations are welcome and recommended on weekends, particularly for larger parties. Parking is ample on the town square and also in the rear of the restaurant, with access to the building in back as well. Carry out orders are available. Customers often have a beverage in Frank's Bar while their orders are being readied.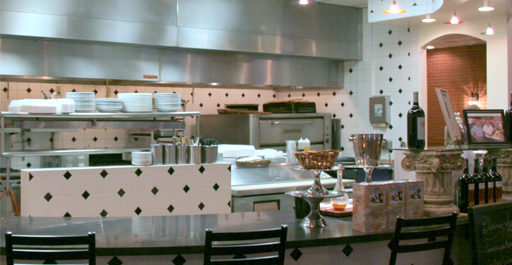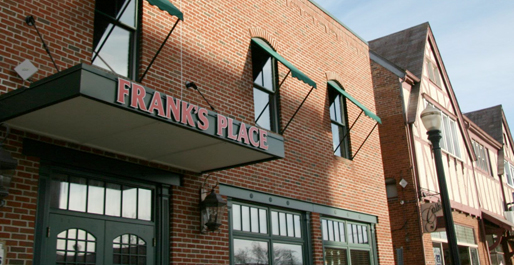 Dishes By The Numbers
We Are Delicious Restaurant
Latest Events
You don't want to miss these!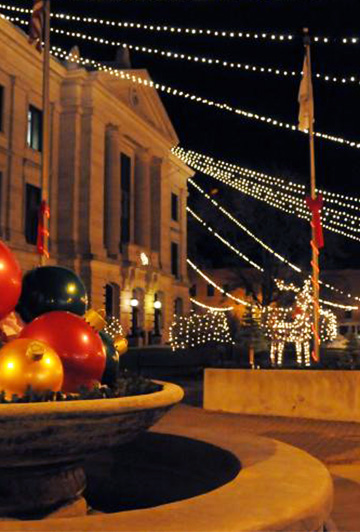 Christmas on the Square "Light Up Danville" 2019
Friday, November 29, 2019 – 13th Annual Christmas [...]
Posted Sep 19 2019 8:53 pm
Read More
Our Customer Says
TESTIMONIALS
Best Italian food on the west side of Indy! All homemade, fast, and friendly service. Will frequent this establishment!
- Justin Canavan
Consistently great service and great food. Frank's is a regular for our family, especially when we are craving carbs, good wine and good company at the quaint bar in the back of the restaurant. A perfect spot for a drink to watch a game on Friday, or a weeknight date night. You'll run into locals for a good reason – Frank's is a Danville staple. Make sure you try their marinara, it's to die for.
- The Arthurs
My family and I have frequented Frank's restaurant in Danville since it's conception. We have never had anything but exceptional service and outstanding food. Mike and Rachel have continued carrying on the family tradition of not only creating great Italian cuisine but also treating you like family, just as Frank and Brigette did. From the Italian dishes to pizza to a steak dinner, Frank's knocks it out of the park each and every time. Mike makes a sirloin taste like a fillet. I highly recommend Frank's and enjoy dining with them on a regular basis and am proud to call the Russo's friends.
- The Wynns
Thank you Frank's Place for making our daughter's rehearsal dinner a huge hit! Once again the food and service were superb! We can't say enough about the delicious food. Frank's is a perfect place for those special occasions. We will continue to support Mike and Rachel as they never disappoint. Thank you again Mike and Rachel.
- The Bears
For 12 years we have experienced nothing but awesome food, service and atmosphere. The pizza is the best around, and their steak is the best kept secret in Hendricks County. The restaurant is always improving with upgrades and new menu items, and we have never been disappointed.
- The Stanfills